In today's class, we launched our argumentative writing unit. We began with a mystery-solving exercise. Was it an accident... or was it murder? Dun Dun Dun! You, and your investigative team, will have to decide. The assignment, with instructions, is attached below:
After completing the activity, you may begin your homework. It is as follows: After collecting your evidence and deciding your position in the case, write up a report of your findings. The format is as follows:
1 Paragraph explaining the case and making your claim
3 Paragraphs offering evidence, rules, and conclusions
1 Paragraph concluding and restating your claim
Powered by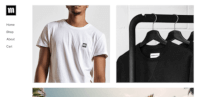 Create your own unique website with customizable templates.