This week, I assigned a short research and writing task. Instructions are attached below. If you didn't not turn it in yet, please get it to me via email asap. My email address is ctrompas@learningchoice.org.

We also did an in-class reflection on the past LP that will act as your sample for LP 4. The reflection form is attached below. If you were absent both days this past week, please complete the reflection and turn it in to me (or put it in my inbox if you cannot find me).
Powered by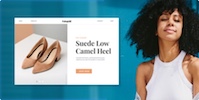 Create your own unique website with customizable templates.